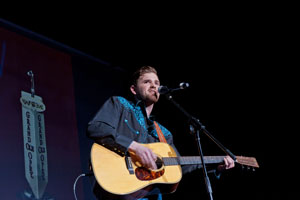 JEREMY PARSONS ALIGNS WITH HERO'S PROGENY

-- NASHVILLE, Tenn. (April 19, 2011)


Jeremy Parsons, who is the true essence and mirror image of traditional Americana country music, has formed a relationship with Jett Williams, the daughter of his idol, the legendary Hank Williams, and husband F. Keith Adkinson for artist management representation through Adjett Productions.
For more information, see: JeremyParsonsMusic.com

Country music enthusiasts in Texas are appreciating Jeremy's NEW, Old-Country sound as indicated by a Doggondest Feelin' CD Review by Lucky Boyd of MyTexasMusic.com Read this REVIEW which shows that some (most) folks realize and appreciate Jeremy's unique talent to write and sing traditional country music.

"SHOWMAN SHOOTER BALLAD" about Herb Parsons (The Greatest Exhibition Shooter of All Time)
Listen Now...
-- written and performed in 2009
by Jeremy M. Parsons, the grandson of Herbert Parsons
Shotgun, Rifle and Pistol Exhibition Shooters

Herb Parsons, The Greatest Exhibition Shooter of All Time read more...
aka SHOWMAN SHOOTER read more...

Ad (Adolph) Toepperwein (Topperwein), The "Father" of All Exhibition Shooters read more...

Plinky" Toepperwein (Topperwein) aka Elizabeth Servaty read more...

1940 Toepperwein Column about "Adding to Repertoire After
Almost 50 Years -- The 'Tops' Getting Ready Again" read more...

Mail-order and links to these and other famous Exhibition Shooters of Shotguns, Rifles and Pistols
Order Form